June 22 2015
Monday at 03:33 PM
Why not a Shower Brunch??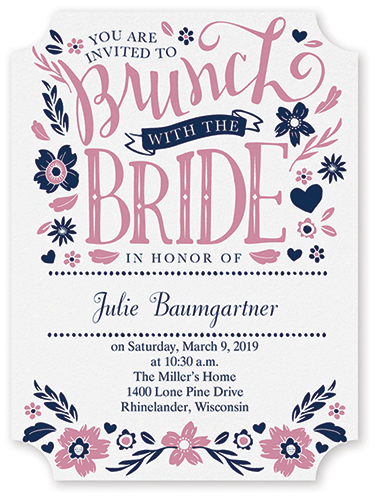 The obsession: We admit it – we're brunch lovers. That not-too-early, not-too-late time of day. Great coffee. Mimosas. Quiche and waffles and little desserts. Mmm, brunch. And we started thinking that brides-to-be must love brunch as much as we do. Plus, having the shower early in the day allows for other kinds of bachelorette fun that night!
The look: Let's Do Brunch in a way that's pretty, fresh, fun and just the way we imagined! The flowers and banners are perfect for a modern bride's shower. And with the color choices and great trim options (square, rounded, crest, ticket and scallop edges), we get to customize the look to her style.
The reason it's a fave: We said "Yes!" the moment we saw "Brunch!"